BBC chair resigns amid row over ex-PM Johnson loan
Share - WeChat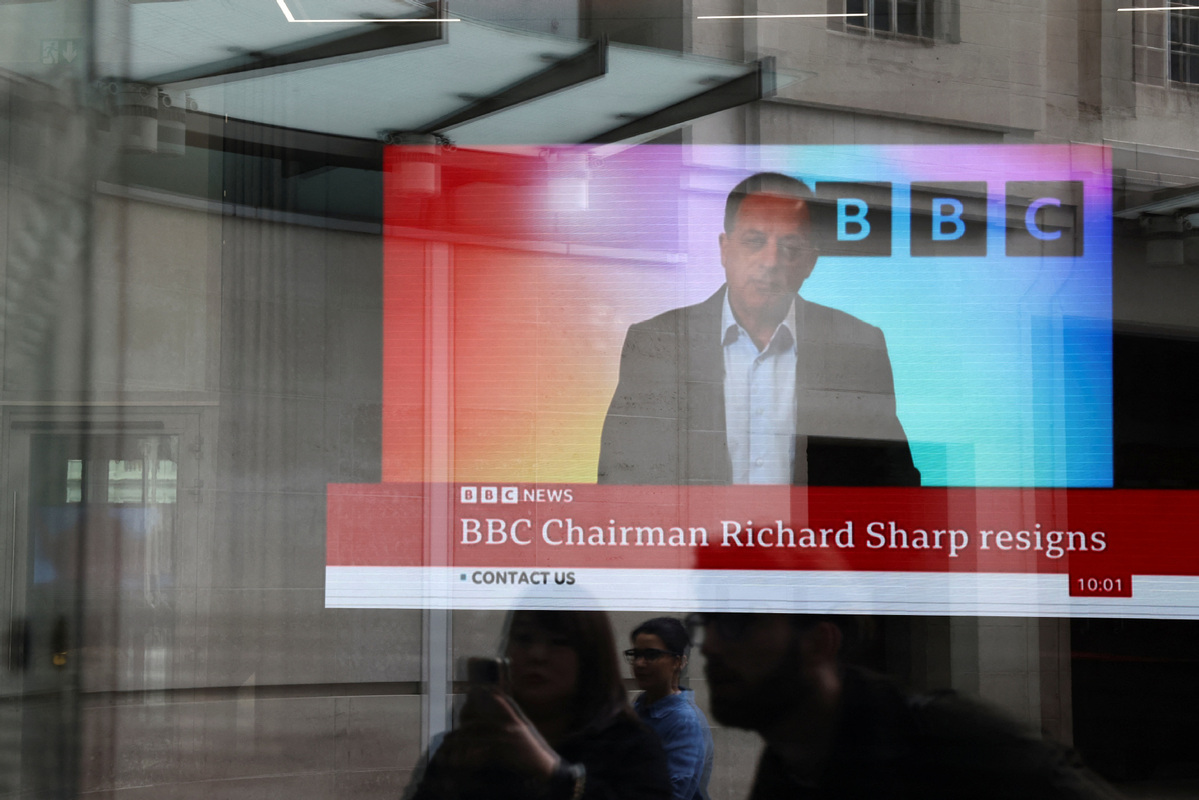 LONDON - Richard Sharp, chair of The British Broadcasting Corporation (BBC), resigned on Friday after an independent report found he breached rules for public appointments in his involvement in facilitating a loan to former British Prime Minister Boris Johnson.
Sharp said he would stay on until the end of June to allow time for the selection of his replacement.
In January, Britain's public appointments watchdog began to investigate the way in which Sharp was selected by the government to chair BBC in 2021 amid reports that he helped arrange a guarantee on a loan of around 800,000 pounds (996,000 US dollars) for Johnson weeks before the then-prime minister recommended him for the role at the broadcaster.
The report, led by Barrister Adam Heppinstall and published earlier during the day, found that Sharp did breach the government's code for public appointments by failing to disclose a potential conflict of interest.
The breaches may have created a "risk of a perception that Sharp would not be independent from the former prime minister, if appointed", it said.
The report, however, said the breaches did not necessarily invalidate Sharp's appointment.
"I have decided that it is right to prioritize the interests of the BBC," Sharp said in a statement, noting that staying until the end of his four-year term would be a "distraction" from the broadcaster's work.