Installation art exhibition staged at Hotel éclat Beijing
Share - WeChat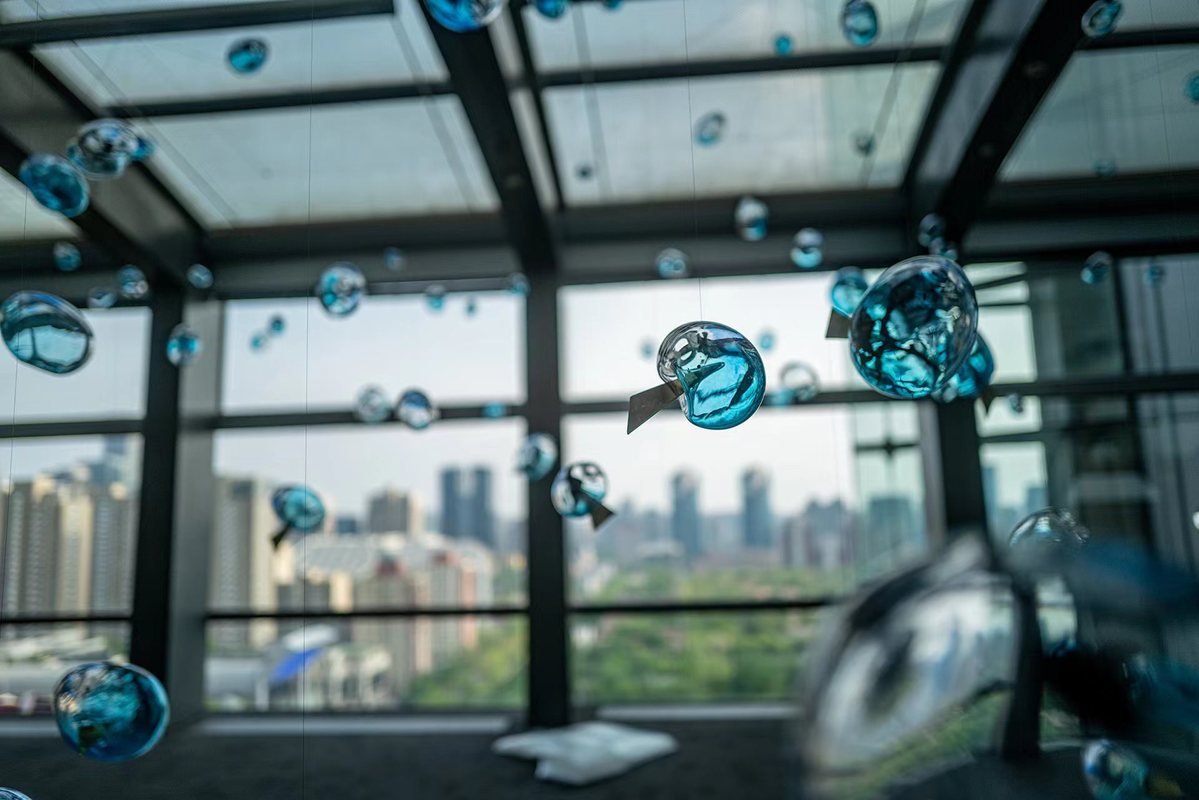 In collaboration with contemporary artist Lu Zhengyuan, Hotel éclat Beijing recently unveiled an installation art exhibition named Endless Dew to commemorate the hotel's 10th anniversary while exemplifying the delicate balance between the"Art of Luxury,Luxury of Art".
Installation art is a comprehensive art display that combines "space, materials and emotion". The Cocoon, perched on the 21st floor of Hotel éclat Beijing, offers a majestic setting for the exhibition. With a sweeping view of the lush embassy district and the bustling CBD cityscape, the Cocoon offers a fresh perspective on urban living. Infused with exquisite artistry, the space emanates the unique vitality and enchanting essence of spring, echoing the serene beauty of the season both visually and spiritually.
Lu Zhengyuan, a visionary contemporary artist, possesses an extraordinary gift for delving into the unknown realms and complexities of modern reality. He employs a multifaceted approach through a diverse range of materials and artistic practices to meticulously research and examine the intricate relationships between humans, objects, space, light, nature and the surrounding environment.
The exhibition runs from April 25 to May 21.