Shanghai Library collects 103 online novels
Share - WeChat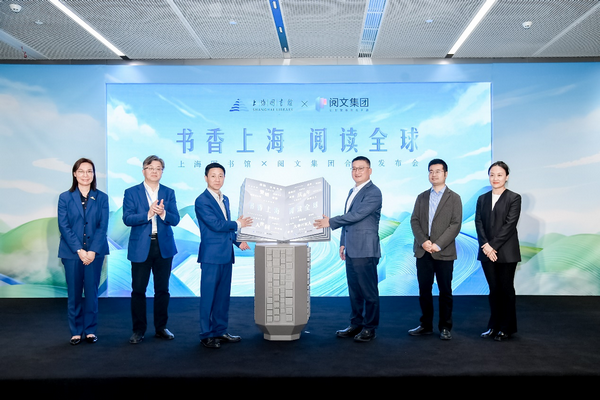 Shanghai Library has recently collected 103 online novels from the platforms of China Literature, one of the major providers of online literature.
Created in the past two decades, the 103 online novels include such works as Shanghai Fanhua (The Prosperous Shanghai) and Shanghai Fanren Zhuan (Tales of Ordinary People in Shanghai) that represent the looks of Shanghai in contemporary times, works like Wujia Anan (Our Little Girl) and Zeri Feisheng (Go Immortal on a Special Day) that contain rich traditional culture, and sci-fi works like Liming Zhijian (The Sword of Dawn).
Besides, Shanghai Library also collected animation and TV adaptations of 14 online novels from China Literature platforms, including Joy of Life, My Heroic Husband, Battle Through the Heavens, and Stellar Transformations. This is the first time for a public library to collect the digital versions of the adaptations of online novels.
"The creation and reading of online literature has become a special cultural phenomenon in China as well as the whole world, which has imperceptibly influenced and changed a lot of readers, maybe all readers," says Chen Chao, director of Shanghai Library.
The collecting of the 103 online novels is to adapt to the changes of the ways of people's reading, and also to expand the collection content of a traditional library, Chen says.
"Online culture, usually as young people's culture, has been gradually accepted by more people, providing a lot of classic works that reflect young people's life," he says.
According to a recent report, Generation Z, or people born between 1995 and 2010, has become the major reader base for digital reading, with 66 percent of newly registered readers on the online platforms of China Literature in 2022 being Generation Z.
Most Popular