Chinese classic debuts at London Book Fair
Share - WeChat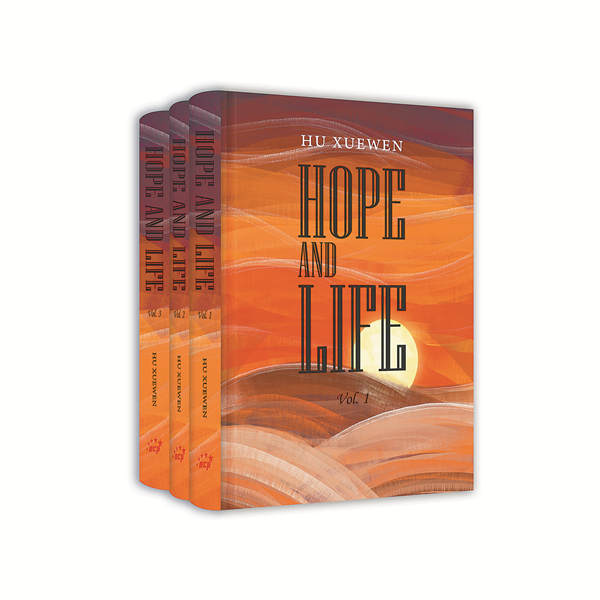 Hope and Life, the English-language version of a Chinese novel, attracting a great deal of attention, made its debut at this year's London Book Fair, which ran until Thursday and boasted the participation of more than 1,700 companies from 60 countries and regions.
More than 40 Chinese publishers, supported by the National Press and Publication Administration, showcased at least 2,300 China-themed books at the event, held at the Olympia exhibition center in West London.
First published in 2021 in China by Jiangsu Phoenix Literature and Art Publishing, Hope and Life took Hu Xuewen, a renowned writer and Lu Xun Literature Prize winner, eight years to finish. It scooped almost all of that year's major Chinese literary prizes.
The book portrays a great literary figure — zu'nai (the Great Grandmother) — whose image is believed to last forever in literature. Also portrayed are the characters and different destinies of a vivid group of Chinese people, further exploring what maintains the perpetual lifeline of the Chinese people.
The English version of Hope and Life was launched on Tuesday, with participation from China's embassy in the United Kingdom, Phoenix Publishing and Media Group, Jiangsu Phoenix Literature and Art Publishing, the New Classic Press (UK), and the Chinese Literature Reader's Club (UK).
Speaking at the UK book launch on Tuesday, Li Liyan, minister counselor for cultural affairs at the Chinese embassy, said: "Chinese-English literary exchanges have a long history, and the literature of both countries hold a pivotal position in the world.
"I think one of the better ways to understand China, especially China in the new era, is to read excellent Chinese literature, especially excellent works from contemporary Chinese writers. Hope and Life is a precious gift from Chinese writers to readers all over the world. It is our hope that British readers can feel the charm of traditional Chinese culture and understand the values and cultural heritage of contemporary China through this work."
Li said he hopes there will be more Chinese writers and literary works to tell the world the story of today's China and deepen the mutual understanding and friendship between China and other countries.
Most Popular