Guterres urges greater funding for countries in need
Share - WeChat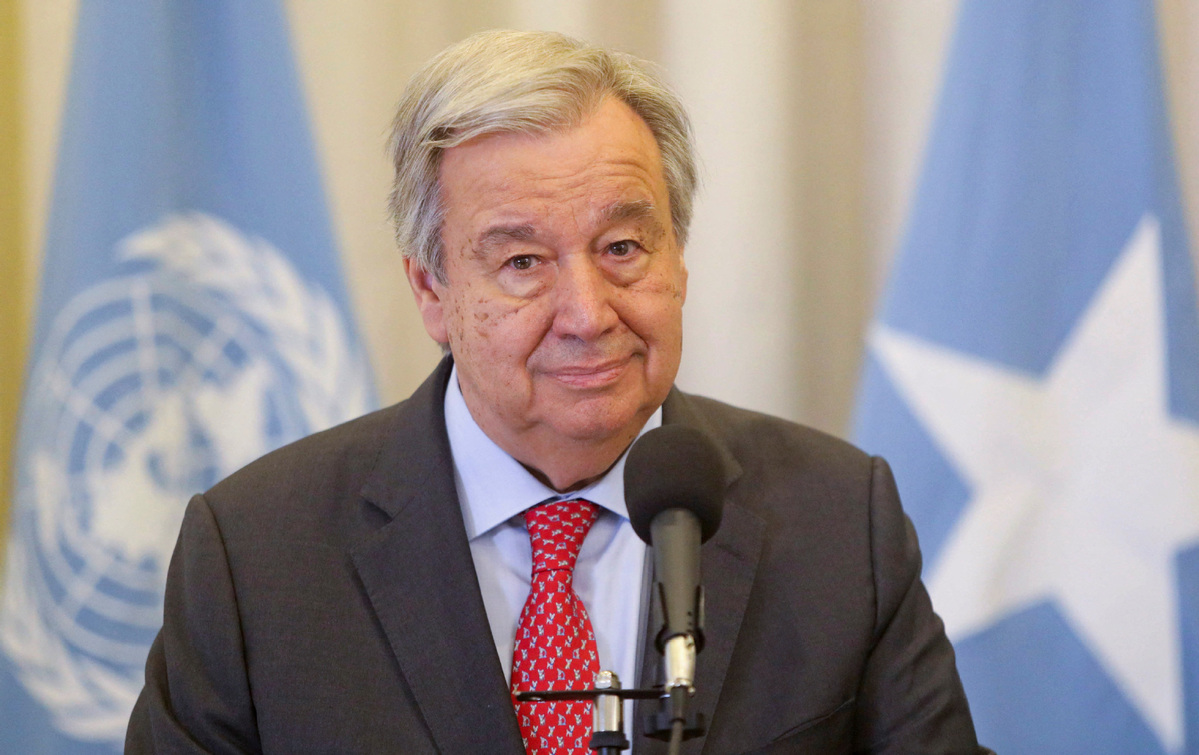 In a recent signed article, United Nations Secretary-General Antonio Guterres called on the G20 to approve an "SDG Stimulus" to scale up affordable long-term financing for countries in need by at least $500 billion a year.
"Sixty percent of low-income countries are currently at high risk of or in debt distress – double the number in 2015. Since 2020, African countries have spent more on debt service payments than on healthcare," he noted.
The SDG Stimulus plan, by supporting the UN's Sustainable Development Goals, "aims to boost long term investments in sustainable development, particularly where transformation is most urgent: renewable energy, sustainable food systems, and the digital revolution," he said.
"Developing countries need financing and technology to go through these transitions with minimal social disruptions," he added.
The UN leader urged for action in three areas: tackle the high cost of debt and the rising risks of debt distress, scale up long-term concessional financing for all countries in need and expand contingency and emergency financing to countries in need.
"We need a new initiative to address debt relief and restructuring for all countries at risk – from least developed countries to vulnerable middle-income countries," he said, adding debt instruments should incorporate disaster and pandemic clauses that halt payments in times of crisis.
The SDG Stimulus also calls for innovative tools to replace debt with SDG investments, he said. "We need a new debt architecture to deal effectively with the new debt landscape."
Long-term productive investments in sustainability can combat the climate crisis, create decent jobs, stimulate growth, and build resilience, he noted, adding "multilateral development banks must play a constructive role in such investment".
He pointed out last year the International Monetary Fund allocated $650 billion in Special Drawing Rights – the main global mechanism to boost liquidity during crises.
"Based on current quotas, developed countries received 26 times more than least developed countries, and 13 times more than all the countries of Africa combined," he said.
"Emergency financing should automatically go to the neediest countries. Instead, it is widening inequalities. The SDG Stimulus calls for a meaningful reallocation of unused SDRs to the countries that need them. We should also rethink the role of SDRs, especially in facilitating sustainable investment," he wrote.
"It is our shared responsibility to secure a prosperous, sustainable future for all. The SDGs are the pathway to securing that future – and the SDG Stimulus is the vehicle to get us there," he added.