Beijing Book Fair to kick off
Share - WeChat
This year's Beijing Book Fair will kick off on Friday with more than 200 bookstores and publishing houses hosting events at Chaoyang Park and 67 other venues throughout 16 districts of the capital and the Beijing Economic-Technological Development Area.
Apart from themed works on the achievements of the Communist Party of China in the new era and cultural legacies of the capital, as well as award-winning literature works, ancient texts and secondhand books will also be featured, and there'll be favorable discounts and promotional offers, according to Guo Xiaoming, chairman of Beijing Publications Distribution Group, co-organizer of the book fair.
The fair will also be holding book launches and signing events and host lectures given by veteran authors, and it will award widely recognized bookstores and industry insiders in the capital.
Book events will also be held through online platforms like JD, Dangdang.com and Migu.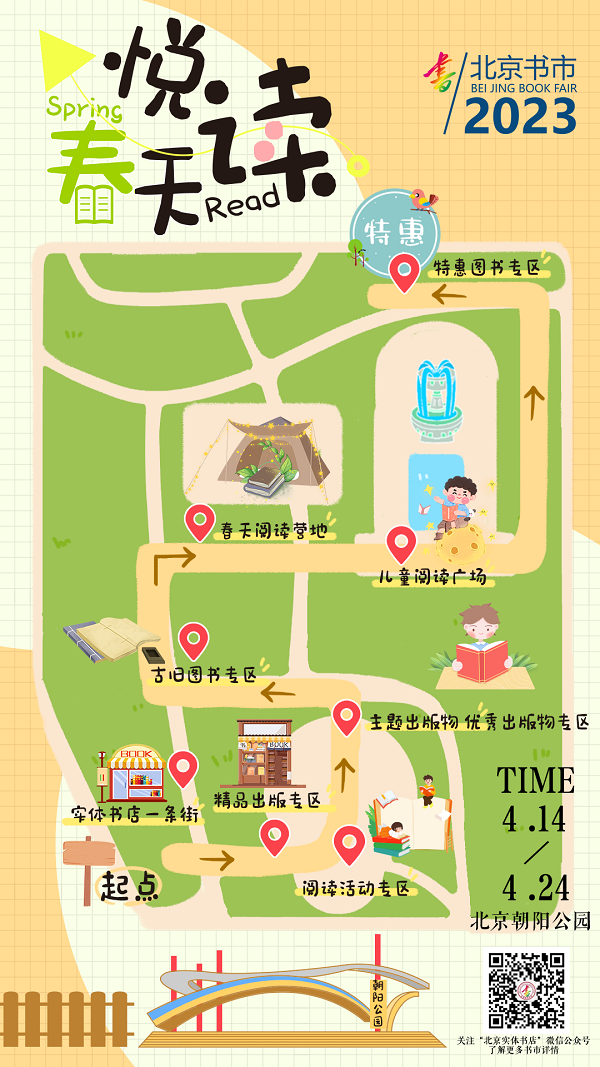 The number of this year's exhibitors has increased by 50 percent compared to that of last year, with the number of brick-and-mortar bookstores having doubled. More than 400,000 publications and cultural products will be introduced to the main exhibition area in Chaoyang Park, according to Zhai Degang, deputy head of the publicity department of the municipal's Party committee.
According to Zhai, each district of Beijing will be highlighting their own cultural characteristics. For example, Yanqing will be centering on cultural legacies of the Great Wall and the Winter Olympic spirit, while Tongzhou will be inviting experts to interpret the culture and history of the Grand Canal.
Founded in 1980, the book fair has become one of the most influential and accessible cultural events in the capital and is expected to boost the cultural consumption of Beijing, Zhai says.
The book fair will run through April 24.
Most Popular