Securing job market key to high-quality development
Share - WeChat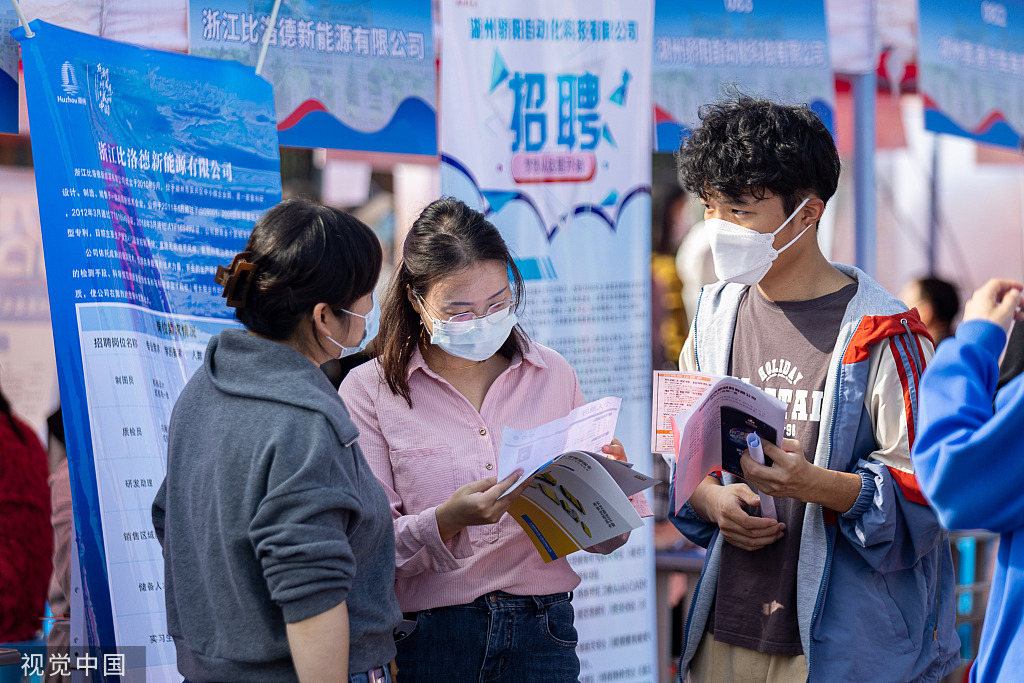 The recent data released by the Ministry of Human Resources and Social Security show that 11.45 million new urban jobs were created in China in the first 11 months of this year, including 4.76 million jobs for urban unemployed people and 1.63 million jobs for people facing problems finding jobs, achieving the annual goal of creating 11 million jobs ahead of schedule.
Employment not only has a bearing on people's livelihoods, but also on the overall economy. Because of multiple factors, China's employment situation has experienced fluctuations since the beginning of this year, but with the introduction of a variety of measures to stabilize the economy, as well as coordinated efforts to promote epidemic prevention and control and economic and social development, the employment situation has remained generally stable.
Given the increasing downward pressure on the economy, the realization of employment goals ahead of schedule is a hard-won achievement. Stabilizing market players, such as the large number of micro, small and medium-sized enterprises, is key to successfully stabilizing employment. Only by helping as many market entities as possible survive the difficulties and maintain jobs can an overall stable employment situation be realized.
Key groups have stepped in to stabilize China's employment situation. Since March, because of repeated outbreaks of the pandemic and the strained international situation, domestic market players have been facing difficulties, making it difficult for college graduates and migrant workers to find jobs. The authorities have carried out a special online recruitment drive providing more services to unemployed college graduates, and implemented special skills training programs helping young people find jobs. Many local governments have taken measures to support migrant workers start businesses.
The emergence of new types of jobs has also helped China expand its employment space. With the implementation of the innovation-driven development strategy and the optimization of the economic structure, new technologies, industries, and business forms and models have emerged, bringing new jobs. Estimates say, by 2025, China's demand for new professional talents will exceed 30 million, which will include the demand for 5 million artificial intelligence talents and 10 million digital managers.
If the country continues to prioritize employment, give full play to the labor market, and promote better integration of the market and government, it will create multiple channels for employment and inject endless talents into its high-quality development.
Most Viewed in 24 Hours
China Views