Efforts to lure workers good for economy
Share - WeChat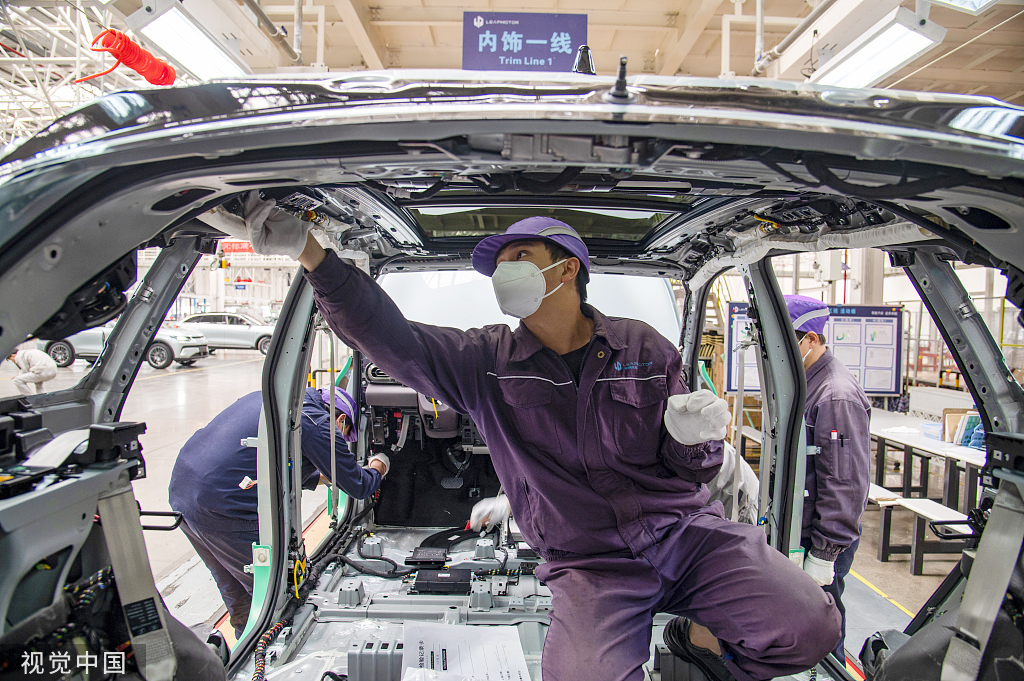 Hangzhou, capital of Zhejiang province, is reportedly issuing consumption coupons worth 600 yuan ($86.15) to everyone working in Zhejiang but holding another province's household registration, or hukou, if he or she stays there during the Spring Festival holiday.
With anti-pandemic measures optimized and resources mobilized to support enterprises' resumption of production, it would be rather good if more migrant workers, or those who work away from home, can stay where they are during the week-long Spring Festival holiday. On the one hand, the manufacturing sector, especially the export-oriented ones, could see more orders with logistic flows between China and foreign countries resuming. That means the industry needs more workers to work extra hours during the holiday.
On the other hand, with national infrastructure construction projects being put into place, quite a number of key construction programs will progress as normal during the Spring Festival holiday, which also means increased demand for workers during the holiday.
However, one cannot keep workers at their posts with mere words. Migrant workers work thousands of kilometers away from home and the best way of retaining them is to pay them more. While companies must pay them their deserved additional pay for the extra hours they will put in, the consumption coupons are the extra efforts local governments are making to retain workers.
The so-called Spring Festival effect means that during the holiday, consumption is robust but construction slows down.
By issuing coupons to migrant workers who remain at their workplace during the holiday, there is a possibility of seeing construction getting strengthened, thus enabling the Spring Festival holiday to play a greater role in promoting economic development.
Reports say that some provinces are not only issuing coupons to keep workers there during the holiday, but also trying to attract more migrant workers to work during the holiday by offering subsidies on a daily basis. This effort to retain workers during the holiday is praiseworthy and augurs well for the economy in 2023.
Most Viewed in 24 Hours
China Views