Stay-on-the-job frontline workers deserve extra
Share - WeChat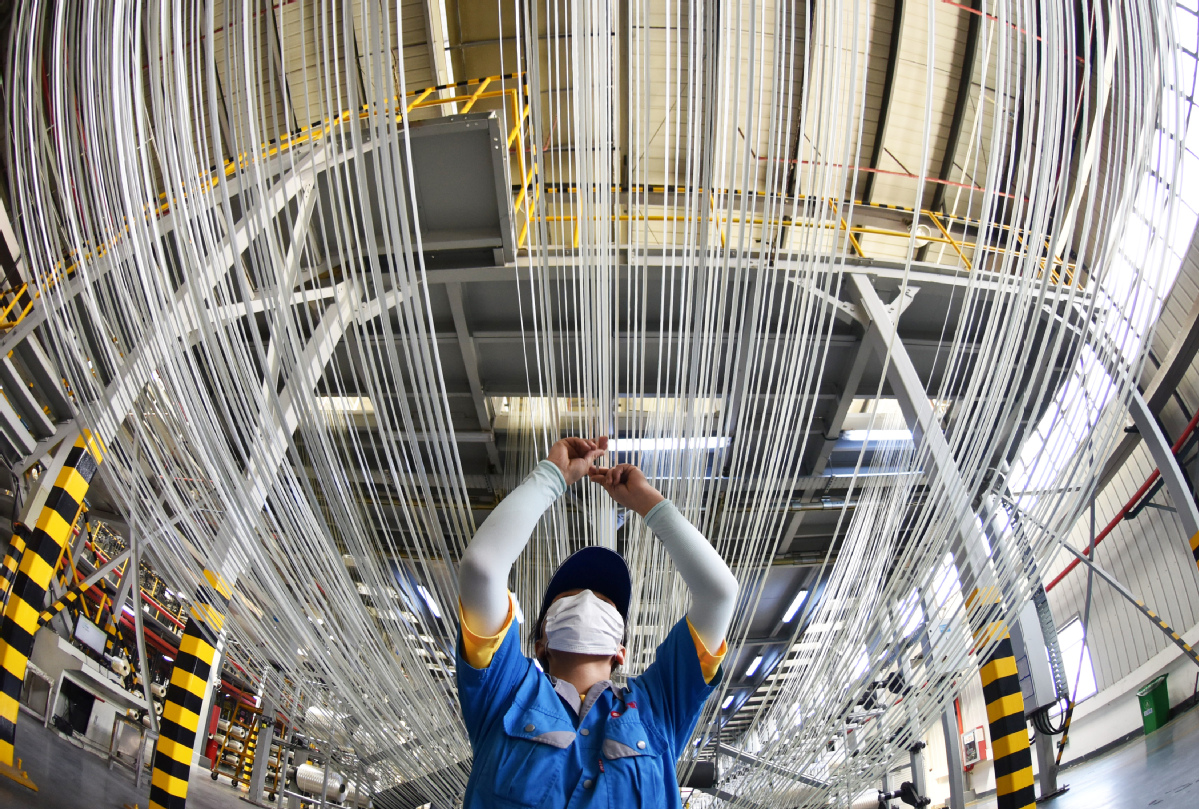 Shanghai is offering subsidies, ranging from 60 yuan ($8.62) to 150 yuan per person per day, for workers of e-commerce companies and couriers who stick to their posts from Dec 25 to Jan 27. The New Year holiday will last from Dec 31 to Jan 2, and the Spring Festival holiday from Jan 21 to 27.
This represents the latest efforts of Shanghai to stabilize its e-commerce and logistics sectors, which are suffering from a shortage of manpower.
That is a common challenge for almost all localities of the country, particularly during the year-end festival season when most migrant workers go back home to celebrate the Lunar New Year.
Due to the once strict COVID-19 pandemic prevention and control policies, most migrant workers have not had a family reunion at the most important Chinese festival for three years in a row. So the labor shortage in cities this year might be acuter than before. And the e-commerce and logistics sectors, which play an important role in meeting the residents' demands for life necessities during the COVID-19 pandemic, will be particularly affected.
Although the subsidies Shanghai provides to the workers are not that high, they are the best the city can give under arguably the most difficult conditions over recent years, and represent the great significance the city attaches to ensuring smooth operation of these key industries.
This is undoubtedly a heartwarming move that is expected to make the workers and couriers feel their contributions to the city are valued and appreciated. And it also sets a good example for other cities to follow suit.
At the same time, their employers are expected to increase the earnings of the workers during the holiday periods so as to make sure their income objectively reflects their value in the labor market.
Most couriers have been infected with the virus in the first wave of contagion over the past three weeks after the strict virus control policies were lifted, and they are likely to be among those infected in the anticipated second wave as well if they choose to stand fast and remain at their posts. Not to mention that they used to be among those who had to queue up to take nucleic acid tests on a daily basis over the past three years whatever the weather.
Like grassroots civil servants and medical workers, they should be counted as those fighting directly with the virus on the front lines. And when many others can heave a sigh of relief during the respite created by the adjustment of the virus control policies, they and the medical workers continue to carry out their work.
For that, they well deserve the government subsidies and extra pay from their employers during this special period.
Most Viewed in 24 Hours
China Views