TCM has proved its worth during epidemic
Share - WeChat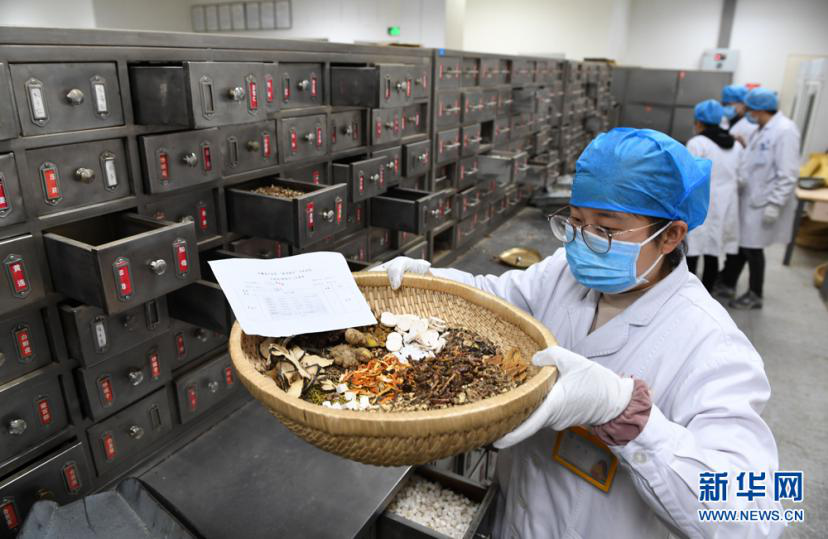 In the process of fighting against the epidemic in the past three years, traditional Chinese medicine has played a very important role.
For example in the cabin hospitals, both on-site-made and pre-prepared TCM medicines have been used to help the patients recover, which enabled them to get well in a quicker manner and enjoy a lower rate of getting infected again in the future.
That applies not only to the Chinese mainland, but also to Taiwan. When the Omicron variant of the virus hit the island in April and May, a locally made TCM drug brand Qingguan No 1 made a buzz and was subsequently sold to Europe and the United States. Actually, domestic TCM practitioners often hold seminars with their global counterparts to share experience and research so as to formulate more effective prescriptions.
When using traditional Chinese medicine clinically, the method is as follows: There will be a main prescription for the more common symptoms of COVID-19 as a base, and then others to target the different symptoms that will appear in individuals during the course of the infection — for example, for some people, the body will be particularly painful, some people will have a very sore throat, and some people will have a high fever. The prescription is adjusted according to such symptoms and some auxiliary prescriptions are provided tailored to each individual case.
But different people react in different ways to the medicines. For instance, some patients have weak digestive systems, which makes them more sensitive to certain TCM ingredients. They might even vomit upon taking such ingredients. That's why it is advisable for everybody to make a record of ingredients that they know they are sensitive to, and tell the TCM doctor upon asking for a prescription, so that the latter can help tailor a prescription that avoids the use of the sensitive ingredients. That's in accordance with TCM's philosophy, namely to provide tailored services for every patient, instead of treating everyone the same.
Such a mode also has its unique advantages in comforting patients. TCM doctors diagnose patients mainly via face-to-face interactions, which gives patients a sense of closeness to the doctor. If some patients are unfortunate enough to suffer from COVID-19 twice in the pandemic, the comforts from TCM doctors will grant them more confidence in defeating the virus twice.
— LIN JUNSHENG, A TCM DOCTOR ON GUANCHA.CN
Most Viewed in 24 Hours
China Views