Breaking another glass ceiling, in space
Share - WeChat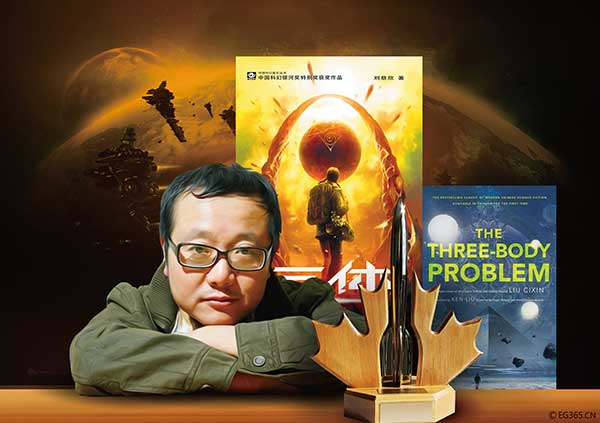 The Three-Body Problem, an animation movie based on a famous science fiction story of the same name by Liu Cixin, was released on a video website on Dec 10 to a record-high audience, with 140 million people watching it in just five days.
Science fiction has been a genre dominated by the West. Star Wars, King Kong, E.T. The Extra-Terrestrial, even the latest blockbuster Avatar 2, are all written in English.
In fact people are so accustomed to seeing extraterrestrials speaking English, that when Avatar first hit the screens in 2009, a child asked why the inhabitants of Planet Pandora didn't speak English.
Now The Three-Body Problem has shaken that domination. When the novel was first published as a series in a domestic journal, Science Fiction World, in 2005, there were celebrations that a hardcore science fiction work written by a Chinese author had finally emerged. All three books in the series made a buzz in China and US book reviewers also gave it positive comments when the translated version was published in the United States in 2015.
Attempts were made to turn the story into a movie, and now the official animation has finally emerged, proof that Chinese people can also write good science-fiction stories. Liu Cixin is himself an engineer, a profession that lays a solid basis for his science fiction writing.
Chinese scientists have made so many achievements lately that the concept of spaceships, travel to other planets in the solar system, and space travel looks increasingly possible.
The Three-Body Problem animation movie marks a good start for the science fiction industry in China.
Most Viewed in 24 Hours
China Views