Small steps forward for nuclear fusion
Share - WeChat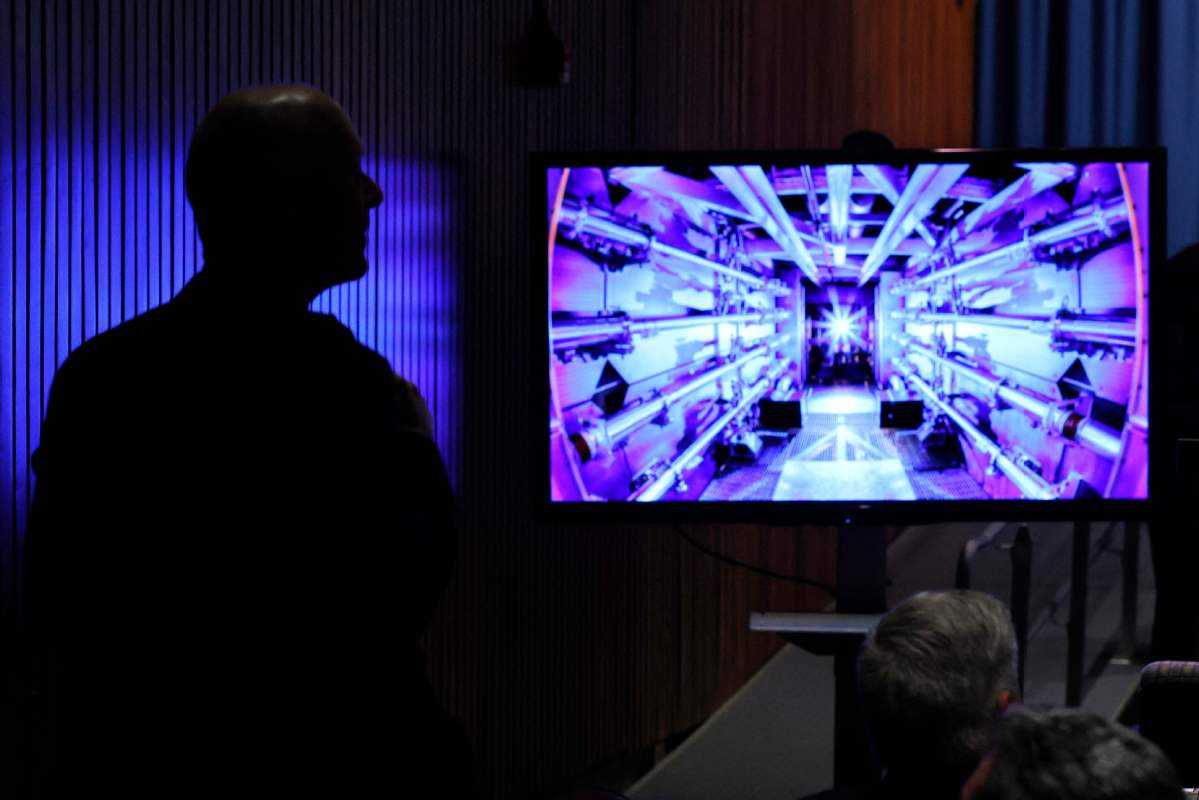 The Lawrence Livermore National Laboratory in California announced on Tuesday that it had achieved fusion ignition, meaning they had created more energy, 2.5 megajoules, from fusion reaction than the energy used to trigger it, 1.1 MJ.
That's a major breakthrough in the field of controllable nuclear fusion.
Nuclear fusion is the process by which two light atomic nuclei combine to form a single heavier one, releasing massive amounts of energy in doing so.
Tapped properly, nuclear fusion can be much more efficient than all existing sources of energy — a small coffee cup of fuel could support a household's electricity supply need for centuries. Moreover, compared with fossil fuels, there are zero carbon emissions. It is also safer than the existing nuclear power plants that employ nuclear fission technology.
From all aspects, nuclear fusion is a perfect source of energy. However, it is yet to be tapped properly. For more than half a century, research has been going on in the field of controllable nuclear fusion, by artificially creating a star's internal environment, namely extremely high pressure and temperature as high as hundreds of millions of degrees centigrade. The energy invested in this is higher than the energy produced.
That's what makes LLNL's achievement significant. By producing more energy than invested, they have raised the possibility of putting nuclear fusion technology into actual use, creating hope of an almost free supply of electricity in the future.
Some Chinese teams have also made achievements in this field. In 2021, China's Experimental Advanced Superconducting Tokamak broke the world record by achieving plasma temperature at 120 million Celsius for 101 seconds and 160 million Celsius for 20 seconds.
But there is still a long way to go before nuclear fusion technology is applied in real life. The energy input by the US team is too high compared with the standard required for daily use. Although the output-input ratio is now above 1, what is needed is much more than that. Meanwhile, it will take time for the Chinese team to put their high temperature plasma into actual use.
In a nutshell, there is a long way to go before nuclear fusion can generate electricity for daily use.
Most Viewed in 24 Hours
China Views