Canada needs to reflect on its foreign policy
Share - WeChat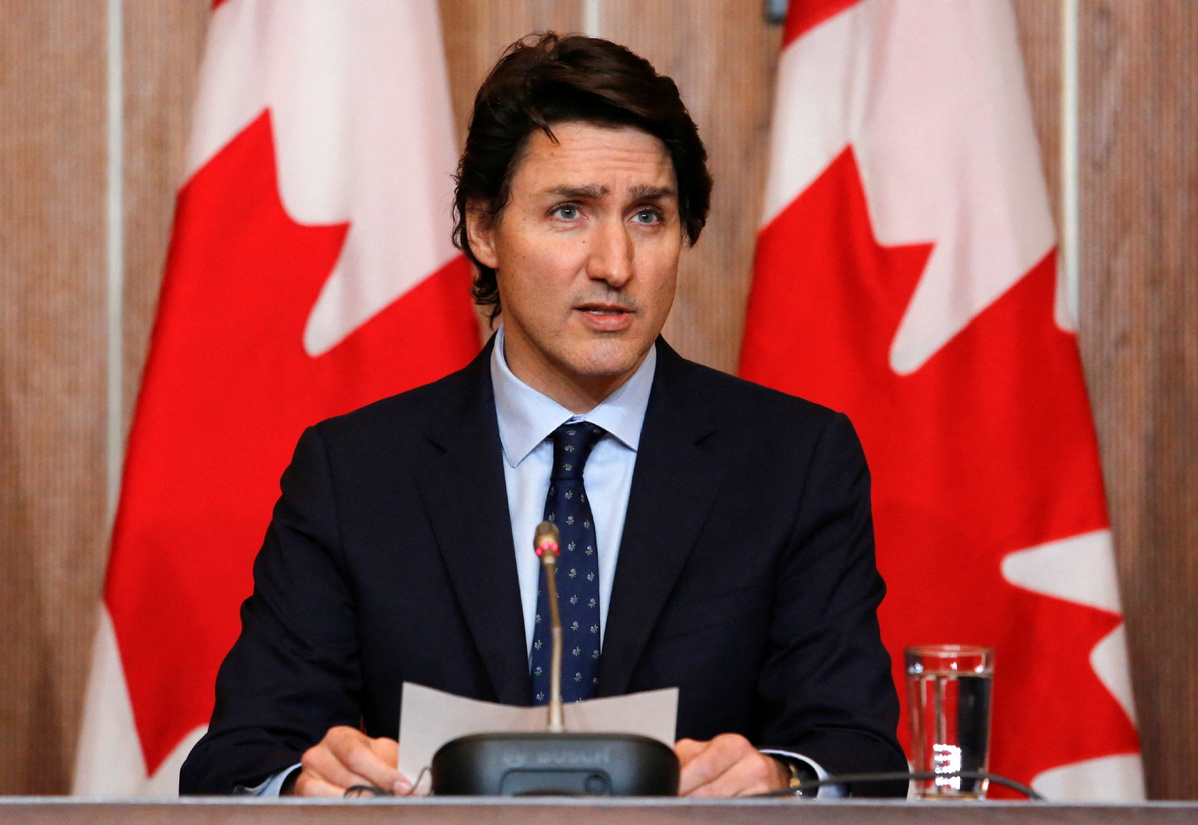 For a long time, Ottawa has closely followed Washington in international affairs, mainly to preserve the hegemonic interests of the United States. Given its geographic proximity and kinship with the US, it is little wonder that Canada would care so much about its neighbor's interests, even sacrificing its own interests in some cases. In contrast, Washington, on its part, makes far more complicated calculations.
"Nothing will change until the NATO members internalize the fact that, as far as Washington is concerned, they are like tissue: to be used when needed and forgotten when not," former Canadian diplomat Patrick Armstrong was quoted as saying by Russia's Sputnik news agency. Indeed, Canada, one of America's most loyal allies, has often suffered rather than benefited from its support to the United States.
In June 2020, Canada lost its bid for a non-permanent seat on the UN Security Council to Norway and Ireland. This is the second time in a decade Canada has hit a wall on the same matter. Conservative Leader Andew Scheer immediately tweeted it was "another diplomatic defeat" for Canadian Prime Minister Justin Trudeau.
Just a few weeks before the vote, more than a hundred prominent individuals and groups from Canada and other countries launched a petition claiming that Canada's participation in NATO military operations and arms exports at the behest of the United States made it ineligible to be considered an international force for peace, which could explain its failed bid. Robert Fowler, Canada's longest-serving ambassador to the UN, confessed "Prime Minister Trudeau's refusal to condemn US President Donald Trump on a variety of issues was also a significant factor". Some even said to choose Canada is to choose Trump.
In July 2020, the US, Canada and Mexico signed the USMCA which replaced the 26-year-old NAFTA. However, the imbalance and inequality among the three in terms of economy and trade have never changed. Just a month later, the Office of the US Trade Representative issued a notice announcing the resumption of a 10 percent tariff on some aluminum products imported from Canada. For a time, the smoke of trade friction rose, shattering the false harmony under the USMCA.
The Biden administration, for its part, scrapped the 1980-mile-long Keystone XL pipeline project between the United States and Canada on the grounds it was not in the US national interest. As a result, about $1.5 billion investment by the Alberta government plus several billion dollars in loan guarantees all went down the drain.
In 2021, Canada was in the grip of the global economic recession and high inflation. Instead of lending a helping hand, the US sabotaged Canada's trade with China. While foiling Canada's $9 billion oil export project to China on environmental grounds, the US itself signed a 20-year natural gas supply contract with China in November, promising 4 million tons of LNG per year to Sinopec.
Agricultural products account for the largest share of Canada-China trade. Following quality concerns about its farm products, Canada suffered a sharp reduction in orders and its agricultural exports to China plunged. That gap was quickly filled by the United States, whose agricultural exports to China soared by 120.8 percent in the first half of 2021.
Meanwhile, Canada has been used by the US as one of its minions to contain China. People may still recall Canada detained Meng Wanzhou, the CFO of China's tech giant Huawei, for nearly three years for no good reason other than political pressure from its southern neighbor. At the G20 Summit in Rome last year, it was Canada and the United States who tried to stop the summit communique from expressing support for the 2022 Beijing Winter Olympics and Paralympics.
As an article on the Globe and Mail asserts: "The risks of leaning on Uncle Sam are far greater...We came into being as a country precisely and explicitly so we would not become American". It is time for Canada to wise up and adopt a more independent and rational foreign policy.
Xin Ping is a commentator on international affairs, writing regularly for Xinhua News Agency, Global Times, CGTN and China Daily. He can be reached at xinping604@gmail.com.
The opinions expressed here are those of the writer and do not necessarily represent the views of China Daily and China Daily website.
If you have a specific expertise, or would like to share your thought about our stories, then send us your writings at opinion@chinadaily.com.cn, and comment@chinadaily.com.cn.

Most Viewed in 24 Hours
China Views