Tibetans celebrate Kongpo Losar New Year
Share - WeChat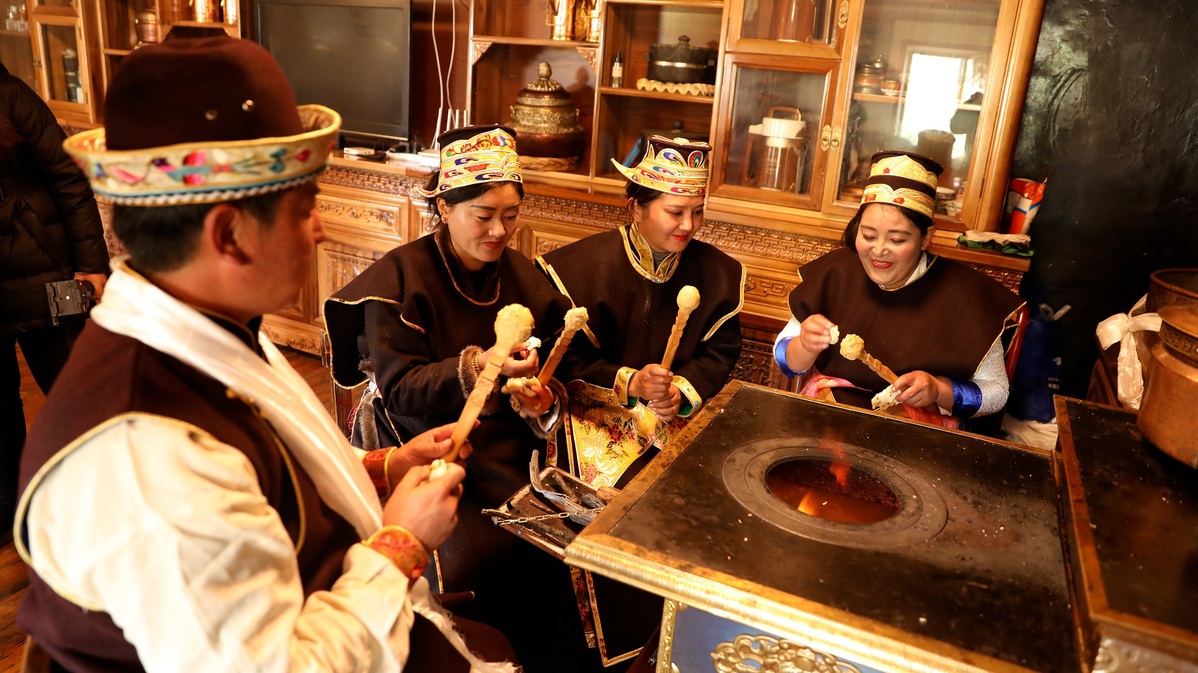 Tibetans in Nyingchi, Tibet autonomous region, began to celebrate the Kongpo Losar New Year on Thursday, the first day of the 10th month of the Tibetan calendar.
On the morning of Kongpo Losar New Year's day, local Tibetans dress in their best traditional attire to worship the goddess of the harvest with gifts and wine.
People also place dried fruit, candy, fried bread and chemar boxes — made with a mixture of roasted highland barley flour and butter — at their homes, while cheese, dried yak meat, highland barley wine and others drinks are laid out in living rooms.
They greet each other with best wishes, and also sing and dance during family and friends gatherings.
According to a local legend, a king of the Kongpo area ordered his soldiers to fight his enemies around the 10th month of the Tibetan calendar.
To prepare for battle, the Tibetan king ordered his people to celebrate the festival two months earlier, a tradition that is carried on to honor the heroes who fought in the battle.
This custom has been passed down, and the tradition has been enriched with dances, songs, horse races, archery, drinking barley wine and trade exchanges throughout history.
Losar celebrations vary in different parts of Tibet. While most people mark Losar on the first day of the first month of the Tibetan calendar, some people in the cities of Shigatse and Nagchu celebrate Losar at the start of the 12th month, and those in eastern Nyingchi and a few places in Ngari prefecture celebrate Losar in the 10th month.
The variations arise from the different elevations and harvesting times of the respective areas.