Pacific Islanders urge more climate efforts
Share - WeChat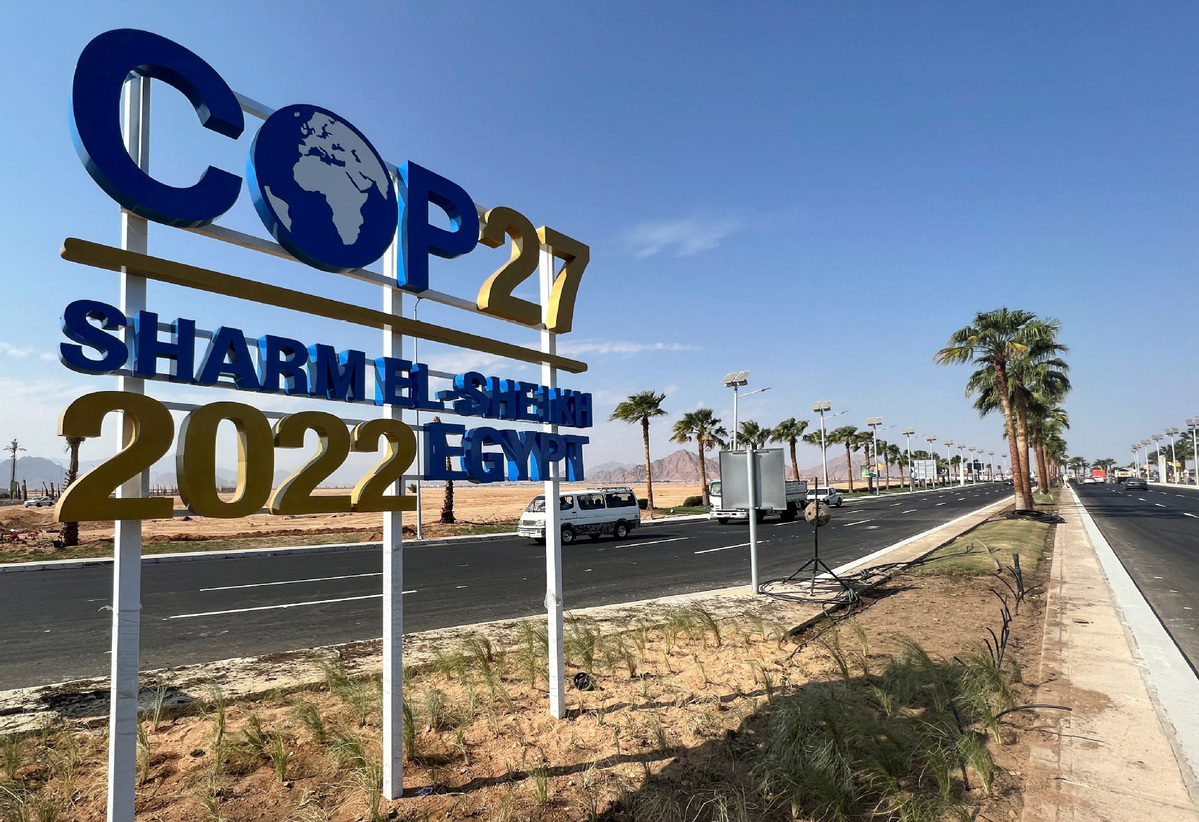 Pacific Island nations may not have got everything they hoped for at COP27, the United Nations Climate Change Conference in Egypt, but they, along with other poorer countries, did manage to get rich nations to agree to establish a loss and damage fund.
This is an achievement that Tuvalu's finance minister, Seve Paeniu, said is a historic breakthrough after almost 30 years of climate talks.
Speaking on Radio New Zealand on Tuesday, Paeniu said: "This is something we have been seeking for years. This is a major breakthrough and a victory for the Pacific island countries."
Although details have yet to be worked out, the fund could result in the richest — and worst- carbon-polluting countries contributing to the cost of climate loss and damage that developing nations have incurred.
However, while welcoming the new fund, Paeniu said that on the whole COP27 was a "missed opportunity".
"It is regrettable that we haven't achieved equal success in our attempt to achieve the 1.5 C targets," he told Radio New Zealand. "It is regrettable that we haven't got strong language included in the cover decision before us on phasing out fossil fuels."
He was referring to a goal of limiting global warming to 1.5 C above preindustrial levels.
The Marshall Islands' climate envoy, Kathy Jetnil-Kijiner, said world leaders need to take more responsibility and phase out fossil fuels immediately.
Facing threat
She told the COP27 closing plenary: "In my country we face a level of threat that many in this room could only imagine. Act now or, like us, you won't have to imagine for long."
Jacqueline Peel, director of Melbourne Climate Futures, a climate initiative of the University of Melbourne, said: "COP27 has shown that the fossil fuel industry and their country backers still wield considerable power.
"Their outsized presence in Egypt at this year's meeting has left a large black footprint on the cover text.
"The commitment to 1.5 C is anemic, the mitigation work program watered down, carbon markets left with some dark corners for shady deals, low emissions recognized alongside renewable energy as energy sources of the future, and the failure to tighten Glasgow (COP26) language on coal phase down to include other fossil fuels."
One of the few bright spots, she said, was the agreement on "new funding arrangements for assisting developing countries that are particularly vulnerable to the adverse effects of climate change".
Peter Newman, professor of sustainability at Curtin University in Western Australia, said one of the things he noticed at the COP27 meeting was a "divergence of action deepening between states and non-state actors".
Nation states are being barricaded into zero action by some states that are essentially fronts for large fossil fuel companies, he said.