More than just ducks at Xiong'an wetlands
Share - WeChat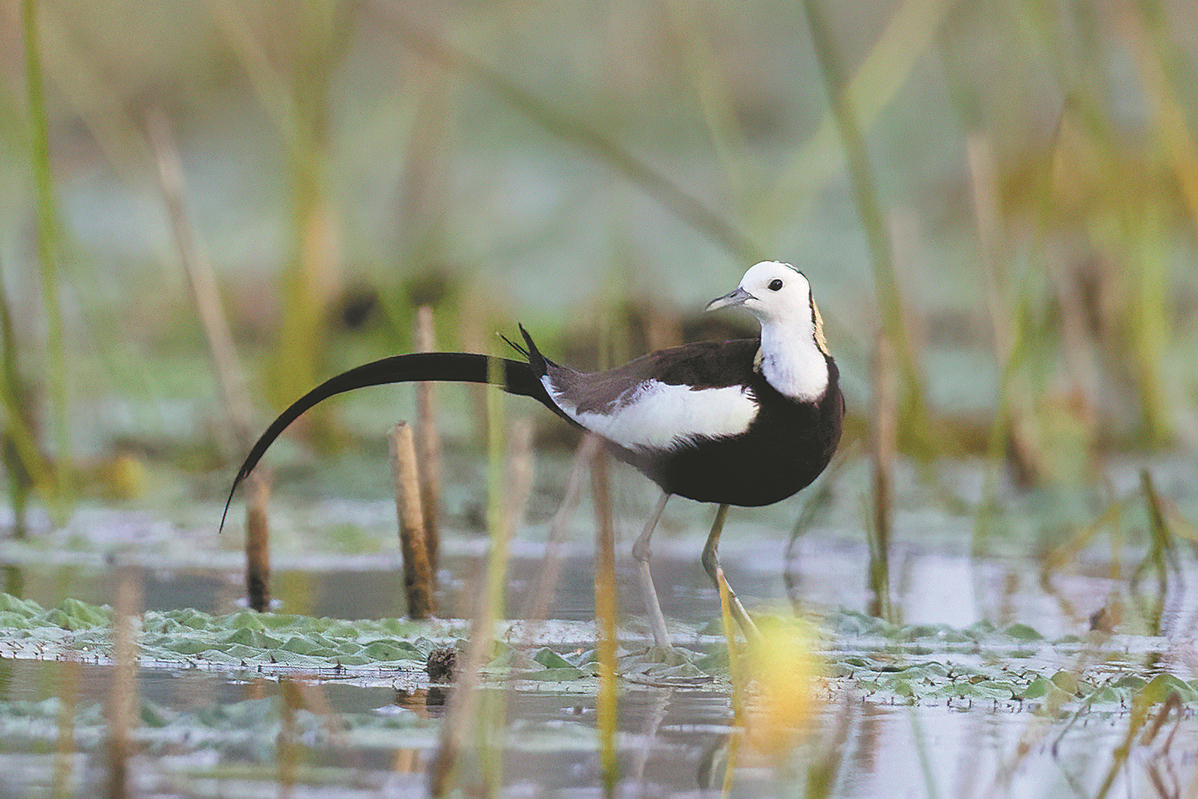 Improved water quality attracting more bird species than ever, including many that had stopped coming
Baiyangdian Lake, the largest freshwater wetland in Xiong'an New Area, Hebei province, is a habitat for 242 species of wild birds, 36 more than before the area was established in 2017, according to its administrative committee.
The wetland covers about 360 square kilometers and is comprised of about 140 small lakes.
"The lake is beautiful. We must protect the wild birds here and allow them to enjoy nature freely," Tian Yongfeng, a voluntary bird protector at Baiyangdian, was quoted as saying by the Xinhua News Agency.
Tian was thrilled by the report delivered to the 20th National Congress of the Communist Party of China last month, which stressed the need to pursue green development and promote harmony between humanity and nature.
There are more than 2,000 volunteers like him. All are willing to do something to create that harmony, motivated by the fact that the lake's environment has improved greatly and its biodiversity has increased significantly.
Thanks to a series of environmental protection and restoration efforts in recent years, Baiyangdian's water quality reached Grade III last year, according to Xiong'an's Department of Ecology and Environment, up from Grade V or lower in 2017.