Operating system compatibility
Share - WeChat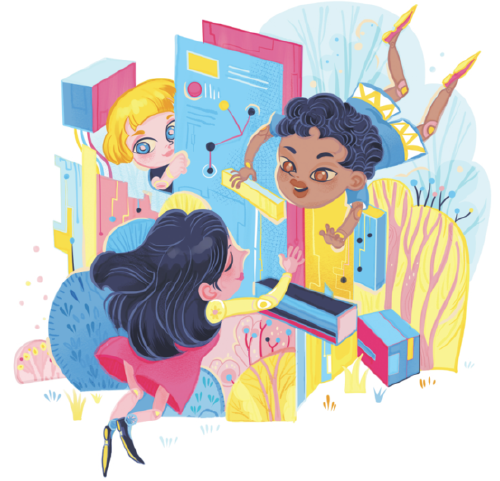 Global digital trade rule-making has challenges as well as bright future
The rapid development of digital trade has fostered new forms and models of business, raising the requirements and creating greater demands for international rules. The number of comprehensive agreements covering digital trade had reached 120 by the end of July, 11 more than that of April last year, involving about 70 percent of the World Trade Organization members.
In general, the formulation of international digital trade rules has made positive gains in recent years, especially with regard to promoting digital trade and protecting the rights and interests of consumers. In addition, such issues continue to extend to the field of the digital economy governance, featuring diversified and co-existing platforms and channels with different priorities. The global network of digital trade agreements continues to improve, with more emphasis on regulatory coordination, innovative cooperation, infrastructure support and ethical considerations in science and technology.
In recent years, China has adopted and issued the Cybersecurity Law, Data Security Law, Personal Information Protection Law, and supporting laws and regulations such as the Regulations on the Security and Protection of Critical Information Infrastructure, and Measures for the Security Assessment of Cross-Border Transfer of Data.
China also values open and inclusive cooperation. It has promoted regional cooperation, implemented the Regional Comprehensive Economic Partnership Agreement, and applied for accession to agreements with high-level rules, such as the Digital Economic Partnership Agreement and the Comprehensive and Progressive Agreement for Trans-Pacific Partnership. China has also strengthened international governance cooperation on digital trade, made proposals representing the interests of developing countries in the World Trade Organization e-commerce negotiations, promoted consensus on the moratorium on duties on electronic transmissions at the WTO's 12th Ministerial Conference, and called for all parties to build a community of shared future in cyberspace, contributing China's wisdom.
While building on the progress achieved, global digital trade rule-making still faces a series of challenges:
First, the rules are not compatible enough, which restricts their wide application. To a large extent, the effectiveness of digital trade rules would result in global connectivity and interoperability. At present, a large number of digital trade-related agreements and non-binding institutional arrangements have emerged. While the topics and contents of rules are similar, their mechanism design and implementation guarantee differ greatly. As a result, institutional connectivity, policy alignment and regulatory coordination worldwide have not been significantly improved, causing high compliance costs. In addition, digital trade statistics differ among countries, and the definitions of "cross-border data transmission", "digital services" and "digital identity" by various agreements are inconsistent or even omitted sometimes, which further limits the wider application of the rules.
Second, there are clear differences in the requests of different countries regarding key rules. Cross-border data flow is an important prerequisite for the development of digital trade and the core issue of rule-making, relating to data security, national security, cybercrime regulation and personal privacy protection in different countries, and it is difficult to use unified rules to meet the regulatory demands of different countries. Some countries have issued new regulations on cross-border data flows over the past year. However, more and more countries treat data as important factors of production needing protection, which leads to mounting competition and a lack of mutual trust. As a result, a broad consensus has not been reached on rule-making. In particular, differences between developed and developing countries have become prominent due to different levels of development. If the demands of all parties cannot be addressed in a timely and effective manner, multilateral governance of digital trade will be even more difficult in the future.
Third, the digital gap has limited the further participation of developing countries in the formulation of digital trade rules. The digital economy and digital trade provide new opportunities for developing countries to integrate into economic globalization and international cooperation based on the division of labor, playing a key role in translating global digital dividends and realizing sustainable development goals. However, the insufficient capacity of developing countries for the development and governance of the digital economy has limited the full release of this potential. There is a need to improve these countries' participation in global rule-making. Otherwise, rule-making cannot fully reflect the requests of developing countries and provide targeted solutions, and it will be difficult to reach a broader consensus and expand cooperation on digital trade.
Fourth, countries understand the risks and challenges brought by technological advances differently. The development of digital trade is obviously technology-driven. Due to the large differences in the level of technological development among countries, their different understandings of technological development and possible risks and challenges, and their different ideas on the balance between development and security, and innovation and regulation, much uncertainty remains as for the trend of digital trade rules and whether they can be effectively implemented.
Although great differences still exist among countries on specific digital trade rules, there has been considerable consensus on the problems and their root causes in the process of rule-making.
Going forward, countries should follow the principle of "extensive consultation, joint contribution and shared benefits" to promote the establishment of rules, foster a more open and inclusive institutional environment with equal cooperation, efficient regulation and controllable risks for the development of global digital trade and post-pandemic economic recovery
It is important to seek regulatory interoperability rather than unified institutions and policies, consider strengthened digital infrastructure, governance capacity building and stronger mutual trust as important prerequisites, phase in flexible and institutional arrangements on key issues such as data flow, market access and taxes on digital products and services, and further reduce digital trade barriers.
Countries should adhere to openness and cooperation to fully tap the development potential of digital trade and the digital economy. To this end, rule-making should not only emphasize positive interaction with emerging digital technologies, but also strengthen research support for basic theories such as the platform economy, data rights determination, AI and other basic theories, and constantly innovate regulatory models. We should strike a balance between development and security and promote the healthy development of digital trade.
To promote diversity and joint efforts across multiple platforms, countries should engage in equal dialogues and full communication on digital trade governance, respect the interests of countries at different stages of development, coordinate their positions and policies, and speed up the establishment of international rules and systems that meet the needs of digital trade development.
Support for developing countries on capacity building should be strengthened. It is necessary to emphasize knowledge assistance, and provide skills training and capacity-building support to developing countries and small- and medium-sized enterprises through multiple channels and platforms and in different areas. Financial assistance, technical training and experience sharing should be improved to help developing countries enhance their digital infrastructure and regulations, and bridge the gap in digital trade development and governance.
Chen Hongna is an associate research fellow of the Department of Foreign Economic Relations at the Development Research Center of the State Council. Luo Yuze is the deputy director of the Department of Foreign Economic Relations of the Development Research Center of the State Council. The authors contributed this article to China Watch, a think tank powered by China Daily.
Most Viewed in 24 Hours
China Views