Avatar sequel coming to China in Dec
Share - WeChat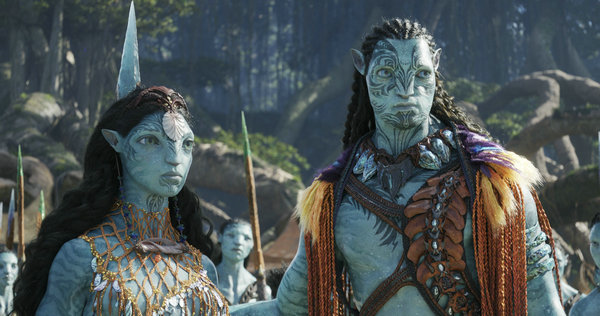 Thirteen years after James Cameron's sci-fi epic Avatar launched a 3D, giant screen era in the Chinese movie market, its long-awaited sequel The Way of Water is set to greet audiences in the mainland on Dec 16.
Picking up more than 10 years after the end of the first movie, in the latest film, Jake Sully lives with his new family on the planet of Pandora. A familiar threat returns and forces the protagonist to lead the army of the alien Na'vi race to protect their planet.
As a lot of the scenes took place underwater, Cameron and his team tailored a motion-capture system specialized for underwater cinematography. Moreover, the crew prepared a gigantic 900,000-gallon water tank that could simulate currents and waves in a raging ocean.
The movie will be released in multiple formats, including 3D formats of the Cinity and IMAX systems, aimed to create a fully immersive experience.
China's sluggish movie market has struggled for a shortage of quality blockbusters and closure of cinemas amid the pandemic resurgence, making the Avatar sequel a big hope for many insiders near the end of this year, according to industry observers.