Shaoxing huangjiu wows expats
Share - WeChat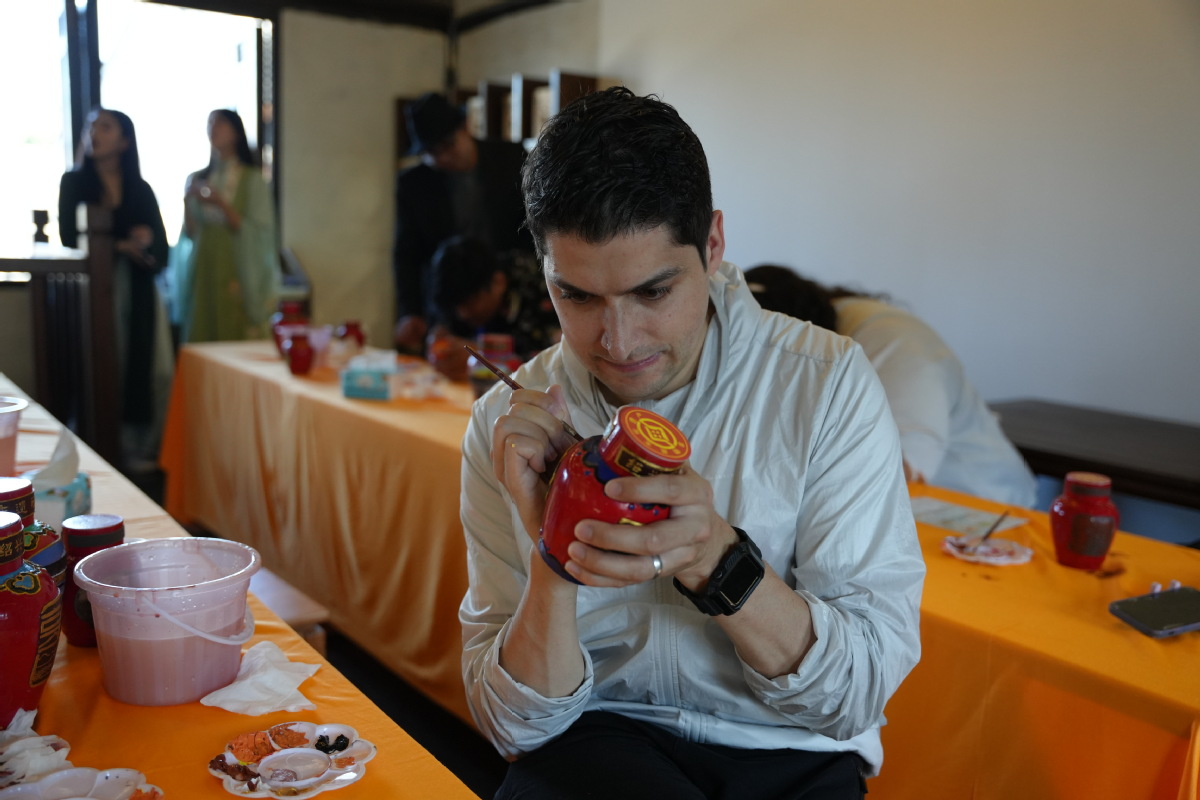 Veteran winemaker Xu Hailong has gotten much busier after Nov 7 – the day marked the beginning of winter on the traditional Chinese solar calendar this year – as this period is considered the best season of a year to brew huangjiu, or yellow rice wine, in Shaoxing, Zhejiang province.
Every day, the 62-year-old performs a variety of tasks, including soaking, steaming and mixing rice with yeast before fermenting them in vats.
This time of the year also sees a marked increase in the number of visitors, but despite the throngs of people entering and leaving the premises, the man never loses his focus and continues stirring a large ceramic vat at a steady pace so as to ensure the rice grains within ferment at the optimal temperature.
Among the recent visitors was a delegation of 10 expats from various countries, including the United States, Italy, Bangladesh, Nepal and Yemen, who were on a tour of the Shaoxing Huangjiu Town Nov 12.
Shaoxing, a waterside city, is widely regarded as the home for yellow rice wine in China, similar to how Bordeaux is viewed as the mecca for wine in France.
During the trip, Xu demonstrated to the foreigners some of the steps required in the early stages of winemaking.
Valles Sabrina Christine, a US resident who works at Win-Some Trading Co in Hangzhou, capital of Zhejiang, said she was particularly wowed by how the winemaker handled the rice.
"I absolutely loved making huangjiu here in Shaoxing. I sometimes brew beer at home, so getting to see how huangjiu is made and seeing how the rice is handled and fermented was something really cool and exciting," she said.
The techniques employed by local brewers like Xu are hardly different from those used by their ancestors thousands of years ago. In 2006, the process of making Shaoxing yellow rice wine was listed as an intangible cultural heritage under State protection.
Most Popular