Rising green cover improves China's environment
Share - WeChat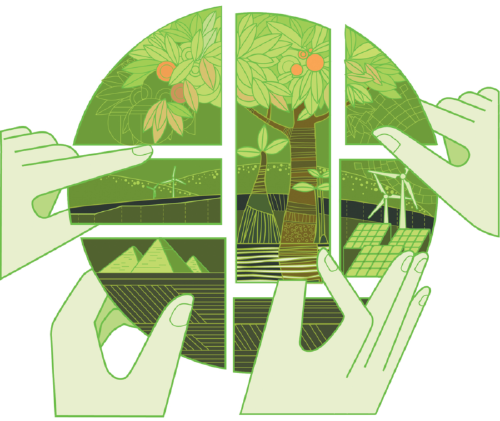 Editor's note: Beijing has carried out an extensive afforestation campaign to mitigate the effects of air pollution and improve the environment especially over the past decade, in order to expedite the construction of an ecological civilization and boost high-quality development, writes a veteran journalist with China Daily.
About 10 years ago, the then mayor of Beijing said at an annual gathering with journalists that the city, among other things, will soon launch a project to plant more trees in the capital. Few present at the event, including me, paid much attention to his announcement.
True, Beijing was desperately in need of more green cover to mitigate the seriously high level of air pollution at the time. But turning huge swathes of fertile farmland into forests went against the central authority's policy of strictly protecting cultivable land.
However, the Beijing authorities meant what they said. After strenuous efforts, the capital has increased its green cover from 35.8 percent in 2012 to 44.4 percent in 2021. Now, 31 percent of Beijing's plains is covered by trees. And last year, the nationwide forest cover stood at about 23 percent.
Driving in Beijing's suburbs, we can hardly see traditional farms growing wheat or corn on the two sides of the road not because the grains are no longer grown in the region but because the wide belts of trees along the road block them from view. For the Sixth Ring Road, for instance, the regulation says the tree belt on both sides of the road should be no less than 1,000 meters wide on the outer side and 500 meters wide on the inner side.
The regulation for Beijing's river banks has similar requirements. As a result, the river banks have been turned into forest parks and wetlands with some extending dozens of kilometers, which have turned into venues for weekend outings.
Over the past decade, Beijing, in its two rounds of afforestation campaign, has covered more than 140,000 hectares of land with trees, which is equivalent to about 200 Olympic Forest Parks in the capital. The forest park with its 10-km jogging path, built together with the 2008 Summer Olympics venues, is now a favorite recreation spot for both Beijing residents and tourists.
In the past, Beijing residents, as well as tourists, had only a few ancient royal gardens such as the Summer Palace, the Temple of Heaven and the Fragrant Hills for weekend outings. But with the emergence of dozens of forest parks, it is becoming fashionable for locals to drive to a nearby park and set up tent for picnic or overnight stay during summer.
The capital has mainly used areas prone to seasonal flooding, or arid and saline land, or areas with contaminated soil for tree planting. Such efforts have not only increased the number of trees but also improved the local environment.
When I shifted to Beijing from Xi'an, Shaanxi province, to work for China Daily four decades ago, I used to join volunteer groups to plant trees in the suburbs each spring. Now, such activities are rarely organized. Instead, professional tree planting teams, which are more efficient and experienced, are employed to do the novel job. State leaders and ministers, however, have maintained the tradition of being part of tree-planting programs to remind the people about their determination to make the country greener.
The Beijing municipal government has spent a lot of money on afforestation projects, and provides huge subsidies for saplings and other necessary ingredients and work.
Many farmers have turned their farmlands into orchards growing pears, peaches, apples and walnuts, contributing to not only the afforestation drive but also increasing their income. Taking advantage of being close to urban areas, many have turned their orchards into self-picking gardens, which especially attract families with children.
Beijing's successful afforestation program, which has made the capital the top major city in China in terms of green cover, is an example which other cities should follow. There is a lot of afforestation potential to be tapped without transforming cultivable land into woods. And as an old saying goes, where there is a will, there is a way.
The author is former deputy editor-in-chief of China Daily.
kangbing@chinadaily.com.cn
Most Viewed in 24 Hours
China Views