GPS aids monitors putting rare birds under caring eye
Share - WeChat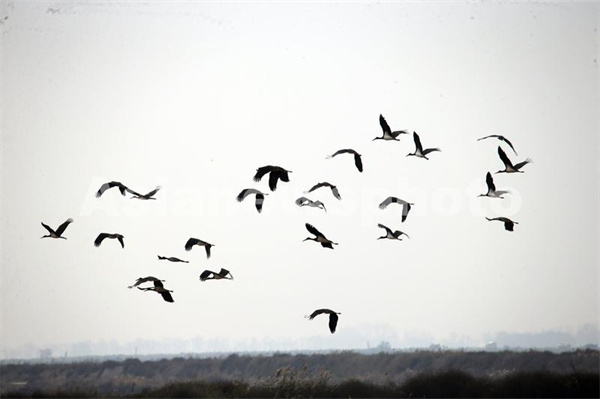 For the first time, Global Positioning System trackers have been used by the Heihe Wetland National Nature Reserve in Zhangye city, Gansu province, to monitor the trajectory of black storks.
Two black stork chicks have been fitted with GPS trackers that can generate real-time images showing the birds' locations, and the staff at the reserve can check them anytime by cellphone, says Shan Guofeng, an official with the administration of the nature reserve.
"We are attempting to figure out the normal breeding and migration patterns of black storks in order to obtain more information for protecting their population," Shan says.
Since their installation on July 9, the GPS trackers have been functioning smoothly, and the transmitted data indicate that both birds are doing well, with their range of activities expanding, Shan notes.
The Heihe Wetland National Nature Reserve in Northwest China, covering an area of about 41,000 hectares, is an important breeding ground, habitat and stopover place for wild birds.
According to the latest statistics, 218 species of birds, including many rare ones, have been spotted in the reserve, up from 155 in the 1990s. The increase in numbers is attributable to strengthened ecological restoration efforts.