Balanced approach needed on tech
Share - WeChat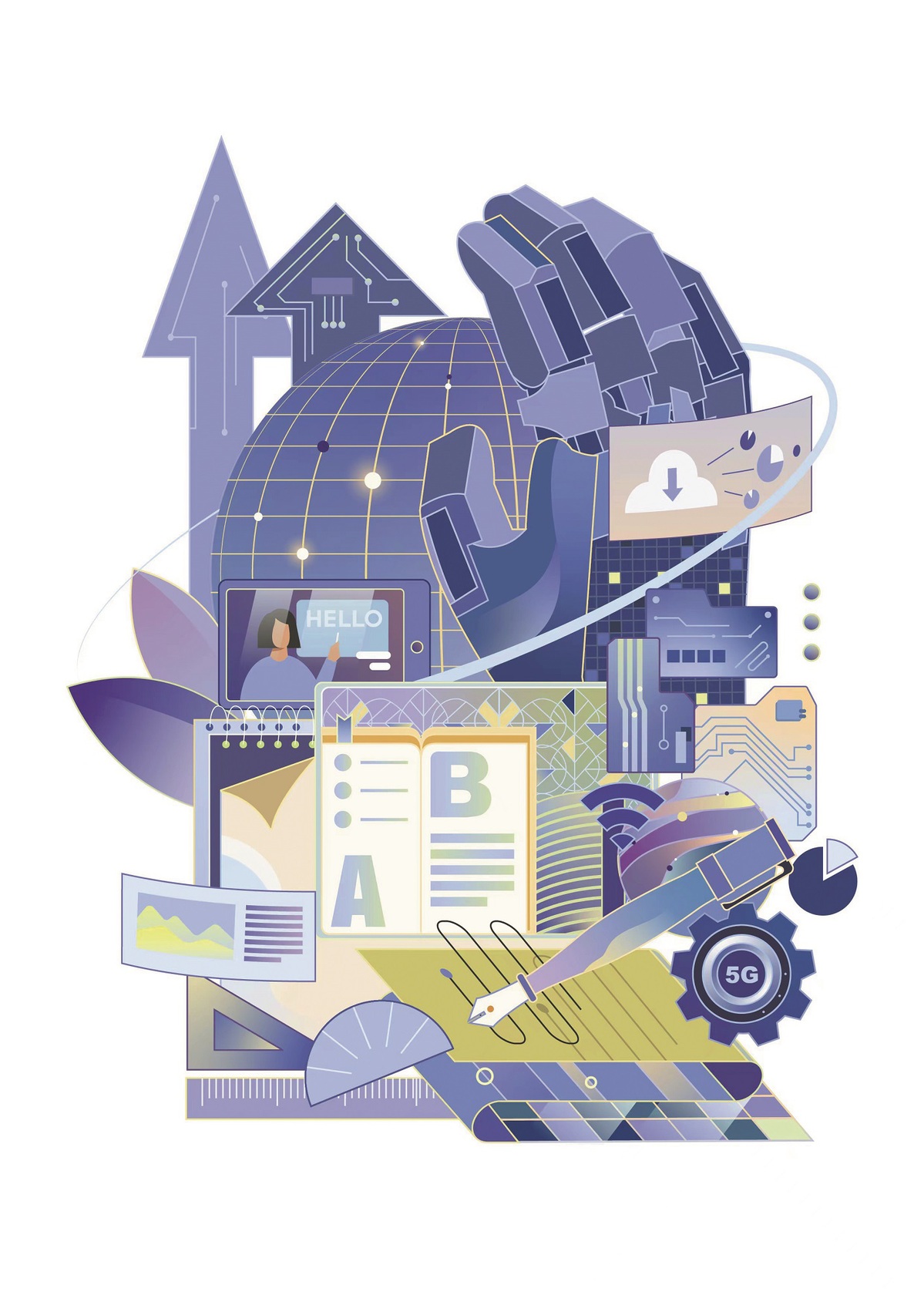 Technological developments have given English language educators important tools to improve language learning and teaching, yet they still need to pay attention to the drawbacks of overdependence on the use of technology, said English educators from home and abroad.
Zou Bin, associate professor of applied linguistics at Xi'an Jiaotong-Liverpool University, said artificial intelligence speech evaluation systems based on speech recognition, natural language processing and speech evaluation technology have contributed to the learning of English as a foreign language.
He conducted two case studies on university students by using an AI speech evaluation system for them to practice speaking.
The studies have shown that university students are motivated to use AI to practice speaking because they think it is convenient, efficient and helpful for improvement.
Although AI cannot fully replace a teacher, it can take on a teaching role to some extent, particularly for after-class practice, he said.
Overall, the students in the case studies said they believed that prolonged use of the AI system was beneficial to expanding vocabulary, identifying pauses in speech and encouraging them to speak more often, he said.
Hayo Reinders, a Teaching English to Speakers of Other Languages (TESOL) professor at Anaheim University in California, said much has changed in recent years in language education, and much of it has been mediated through technology.
With the advancements in technology, language teachers need to ask themselves questions such as if they would be happy for students to use automated writing evaluation software, machine translation, or even intelligent text generators that can compose poetry, write computer code, translate text with correct grammar and much more, he said.
They need to be aware of the advantages of these emerging technologies and their drawbacks, and have to prepare themselves and students for the use of technologies in language learning and teaching.
Philip Hubbard, senior lecturer emeritus at Stanford University Language Center, said as teachers use technology to teach language, they need to be aware of how students are using it, especially for automated writing.
However, machine translation is becoming more integrated into business and social interaction, he said.
Just like math teachers have come to grips with students using calculators, English language teachers need to figure out how to use machine translation and encourage students to use it in ways that can help them become better communicators, rather than taking shortcuts.