A better understanding
Share - WeChat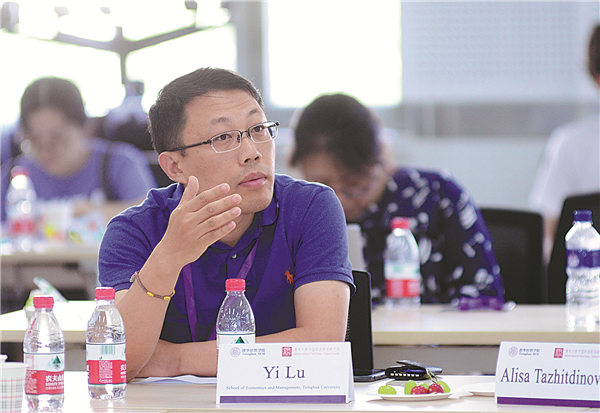 However, by the time he graduated, Lu found himself with no interest in the science and decided to shift his focus of discipline. After a year of preparation, he got a slot at the postgraduate management program of Fudan University in 2003. In addition to studies, Lu picked up some skills. "I felt like I needed to make up for the lost time."
The efforts got him a scholarship for a PhD program in economics at the University of Hong Kong in 2007, and he went for it. That was when he discovered he wanted to carry on with economics.
"I just love the discipline, which can help boost economic growth on a grand scale and reduce poverty on the small side," he says, adding that he often worked 14 hours a day and sometimes suffered from cerebral anoxia.
"The symptom was I didn't know how I got home from school," he recalls.
But he says he didn't feel tired at all, because he was doing something he loved. Born in downtown Shanghai, Lu says he felt an innate bond toward the motherland during his time in Singapore. The urge to serve China grew when he heard about unwarranted stereotypes and prejudices toward Chinese people. Somehow, it reminded him of the stories he had heard growing up of the revolutionary martyrs who made sacrifices for the country's development. Memories of his postgraduate classmate Zhang Yichao from Fudan University also prompted him to return to China.
Most Popular