A natural partnership
Share - WeChat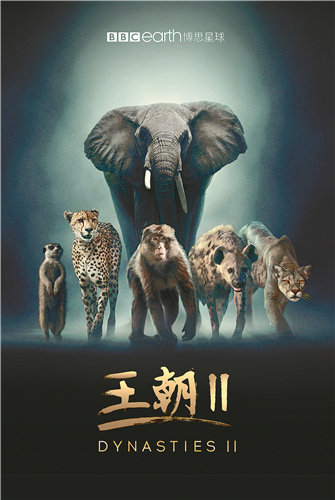 Chinese support for BBC wildlife documentary series 'vital' in helping spread conservation message.
The producer of the latest big budget BBC natural history documentary series Dynasties II has praised the assistance of production partners such as China's BiliBili, saying that such partnerships are vital to getting these important films made and in spreading the message of the importance of wildlife conservation.
Dynasties II, which started streaming on BiliBili on May 28, is a sequel to the acclaimed 2018 series Dynasties, and across five episodes, focuses on the social interaction and lives of pumas, elephants, cheetahs, hyenas and macaques.
Even before the additional challenges raised by the pandemic, producing such a large-scale show was already demanding, and series producer Simon Blakeney tells China Daily that international support-and exposure-was vital to its success.
"The streaming revolution has caused a lot of disruption to how shows like this are made, so having the support of partners like BiliBili makes a huge difference, as we can focus on thinking about the animals," he says.
"What really amazes me is the size of the audience that their exposure gives us-so many more people have a chance to see these animals.
"If people walk away from watching with just a tiny fraction of the passion we feel, then we're doing our job, because in the bigger conservation picture, the best way to protect the natural world is by helping people fall in love with it.
"A growing global audience can only be a force for good, and will inspire us to keep going and finding new stories to share with people," he says.
Building a program around animals means that by definition, program makers must start with a blank canvas, rather than a script, but with ideas of what might feasibly happen, based on previous studies.
"We look at the animals and the likelihood of things happening, and try to become as close to experts as we can in a short time, so we can at least come up with a rough storyline and know where to go with it. You rely on a certain amount of serendipity, and taking an educated guess, but so far we've been lucky," he explains.
Most Popular