Jin-spiration on ice
Share - WeChat
Figure skating star hopes his pursuit of Olympic glory encourages next gen to follow their dreams
Despite all the setbacks he has faced so far in his career, Jin Boyang refuses to give up on his dream of standing on the Olympic podium.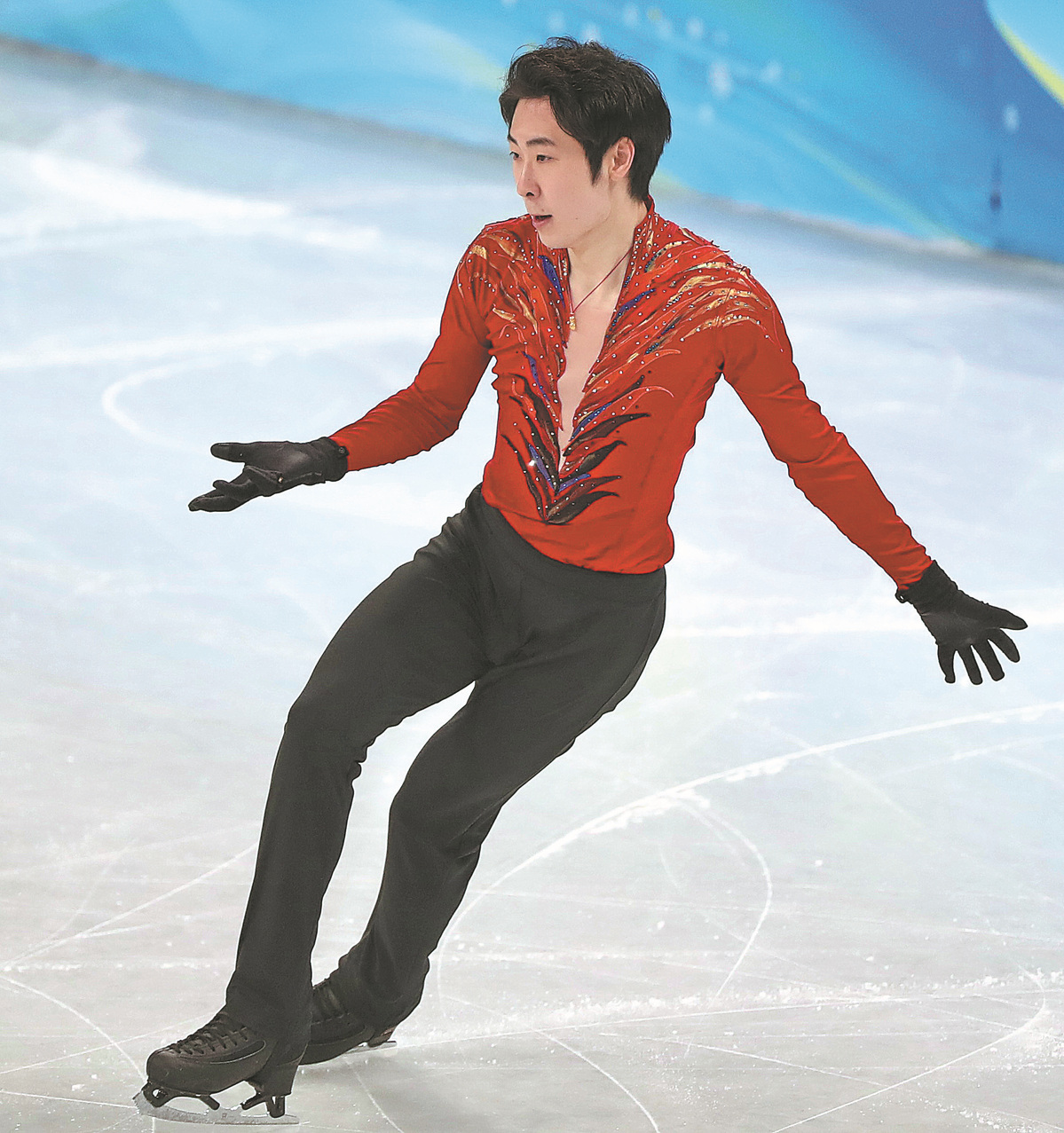 Most of all, though, the Chinese figure skating star hopes his story of courage, perseverance and true grit can inspire the next generation to embrace winter sports and bravely face life's challenges.
"I hope the younger generations can hold onto their dreams and not give up easily. Quitting is always an easy option and persevering is always hard. You need to keep fighting for what you love," Jin told China Daily for online show Gen Z's Words.
"I just hope to attract more people to embrace ice and snow sports. I want more people to know that there's a figure skater called Jin Boyang. Through my stories, I hope they can learn more about sports and be part of this community."
As China's top male singles figure skater, Jin made his Olympic debut at the Pyeongchang Winter Games in 2018 when he finished fourth-to this day, China's best result in men's singles at the Olympics.
His preparations for the Beijing Winter Games were disrupted by injuries and coaching changes, ultimately resulting in a slightly disappointing ninth-place finish.
The appreciative home fans, however, remained impressed by Jin's determination amid his struggles throughout the years.
"The memories from the Beijing Winter Olympics are so beautiful to me. It was like a dream," said the 24-year-old.
"I actually really grew a lot as a person over the past four years. It's been a sort of evolution of my mentality. This sport makes me a better person. I have become more mature and focused. Figure skating has brought me many things."
Jin says he treasures the experiences he shared with fellow athletes at the Games-especially China's pairs gold medalists Sui Wenjing and Han Cong.
"I remember singing together with Sui Wenjing and Han Cong at the venue after they finished their competition at the Beijing Winter Olympics. In front of the home crowds, I really felt the joy and support from the people," Jin added.
He was also enthused by China's confident new breed of world beaters at Beijing 2022-in particular, teenage snowboard sensation Su Yiming, who won the men's snowboard Big Air gold and a slopestyle silver at the Games.
"Su Yiming impressed me the most. He's so young and full of energy. I mean, I'm energetic, but it takes me longer to recover these days! He seems to have boundless energy 24 hours a day. And he's so confident and ambitious," said Jin.
"Compared to that generation, I'm not young. Many of the promising stars are the post-2000 generation and many are teenagers."
As a kid, Jin was inspired by Shen Xue and Zhao Hongbo, who won China's first Olympic gold medal in pairs skating at Vancouver 2010.
Blessed with a rare jumping ability, Jin first leaped to acclaim on the international stage by winning gold at the 2013 Junior Grand Prix final.
In his first senior competition, the 2015 Cup of China, Jin landed the world's first quadruple Lutz-triple toe loop combination-the highest-scoring technical element at that time. His rise continued at the 2016 and 2017 world championships, bagging two bronze medals to raise hopes of more glory at the 2018 Winter Olympics.
"I still remember the first time I watched the performance of Shen Xue and Zhao Hongbo, I just felt that they were so elegant, and they left such a massive impression on me," said Jin.
"When I first practiced figure skating, the sport represented pure happiness for me. Over the years, I have developed a stronger sense that figure skating has become an indispensable part of my life. And it will always be my passion."
Now Jin's passion is pushing him toward a third Olympic appearance at the Milan-Cortina Games in 2026.
"My plan is to first have my next phase of training abroad, and to prepare as best I can for Milan-Cortina," he added. "I hope I can do my absolute best every single day over the next four years, and I hope I can land well more and perform more impressive quadruple jumps."
shifutian@chinadaily.com.cn